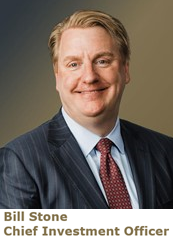 Geopolitical Events And Stocks
Recent rising tensions between the U.S. and Russia have reminded investors that geopolitical events can undoubtedly impact financial markets. Setting aside the sometimes horrible human toll of these events, how should investors react to these risks?
Our analysis looked at twenty-nine significant geopolitical crises beginning with the Second World War to answer this 
question. On average, stocks are higher by three months aftera geopolitical shock, and in sixty-six percent of the events, stocks were higher after only one month (Chart 1). The odds that stocks will be higher increases as time passes after the event. In addition, stocks sometimes jump sharply after a crisis, so getting out of the market could have significant opportunity costs. A complete list of the events in our study is in the appendix.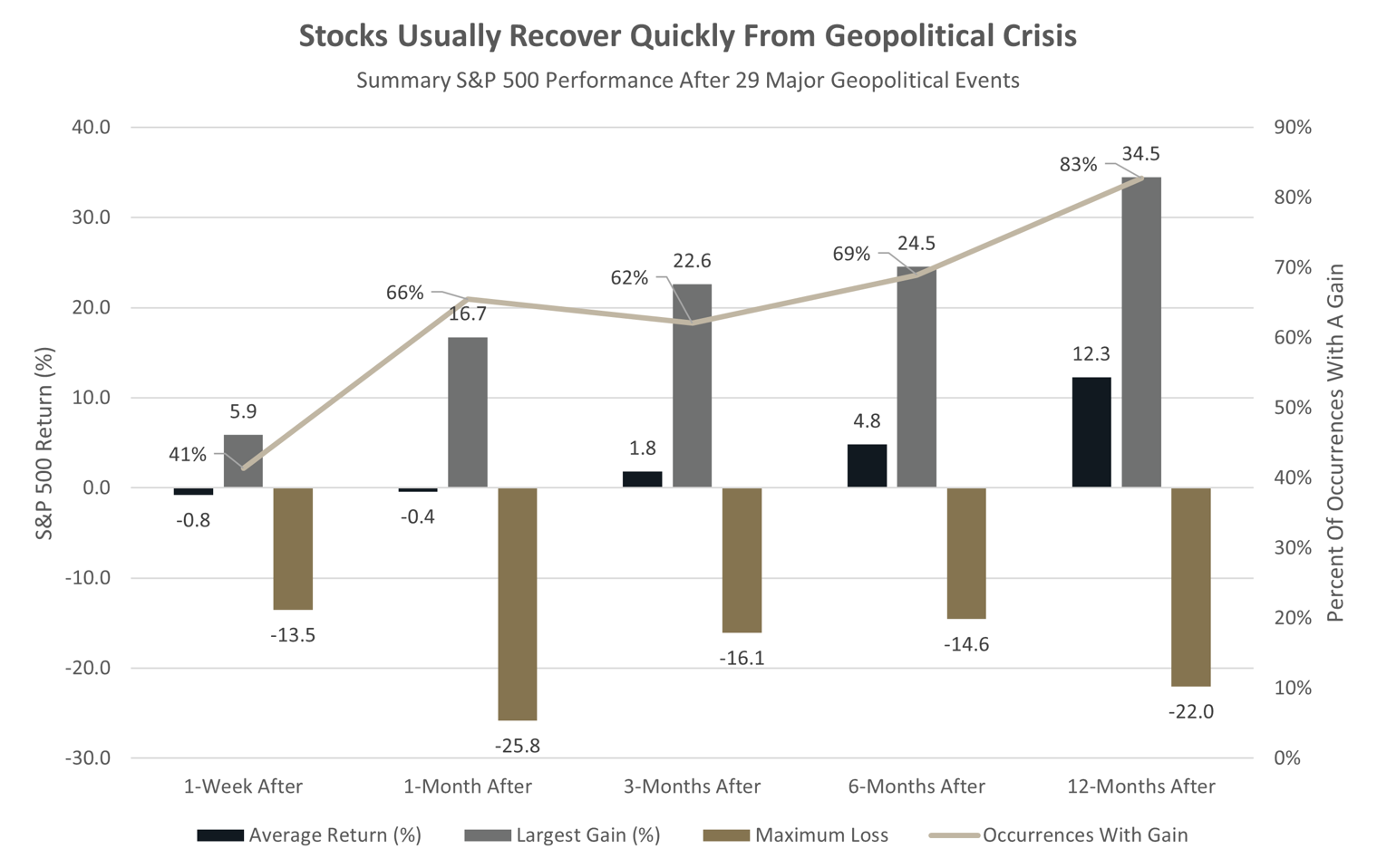 Chart 1  
While on the whole, these geopolitical events have a limited intermediate-term impact, there are times with a more severe spill-over into the economic environment and financial markets. During World War One, the New York Stock Exchange (NYSE) was closed for about four months, and stocks fell by approximately twenty percent once it reopened. In a more recent example included in our analysis, following the 9/11 terrorist attacks, financial markets did not return to operation until September 17, with the S&P 500 falling almost five percent on the day.
In summary, stock declines associated with geopolitical fears have generally been a temporary setback and an opportunity to buy at discounted prices. Investors should be prepared for additional volatility during these periods, though. In addition, investors should retain enough lower-risk assets like cash and high-quality bonds to support living expenses during any of these unexpected disruptions. As always, investors should work with their Glenview team to ensure their asset allocation provides the financial means to persist through any volatility.
Please do not hesitate to contact your Glenview team or me if you have any questions.
Appendix